A few weeks ago when I was at the Jewish Museum's pay-what-you-wish Thursday night hours,  I  was struck by a lobby corner exhibit of portraits done in a bold, textured style though each was quite small. They reminded me of Alice Neel or Lucian Freud.  All of the portraits were of women.
Turns out the exhibit is part of the Jewish museum's Using Floors, Walls, and Ceilings series that presents contemporary artists on the walls of the museum's lobby.
The artist for the current exhibit, on view until Oct. 2015, is London-based painter Chantal Joffe. Each of the paintings is a portrait of a 20th Century Jewish woman---such as Diane Arbus,  Gertrude A. Stein, Alice B. Toklas, Susan Sontag, and Hannah Arendt---focusing on their influence on art, literature, politics. and culture. Joffee studied for months before painting, accumulating research from their lives.
I was instantly enamored with the style and scope of Joffe's work, reading more about her career and work first in the gift shop and then online. Joffe is known for her use of photography as an starting point, painting very large and alternately small canvases, and of course for painting almost only women.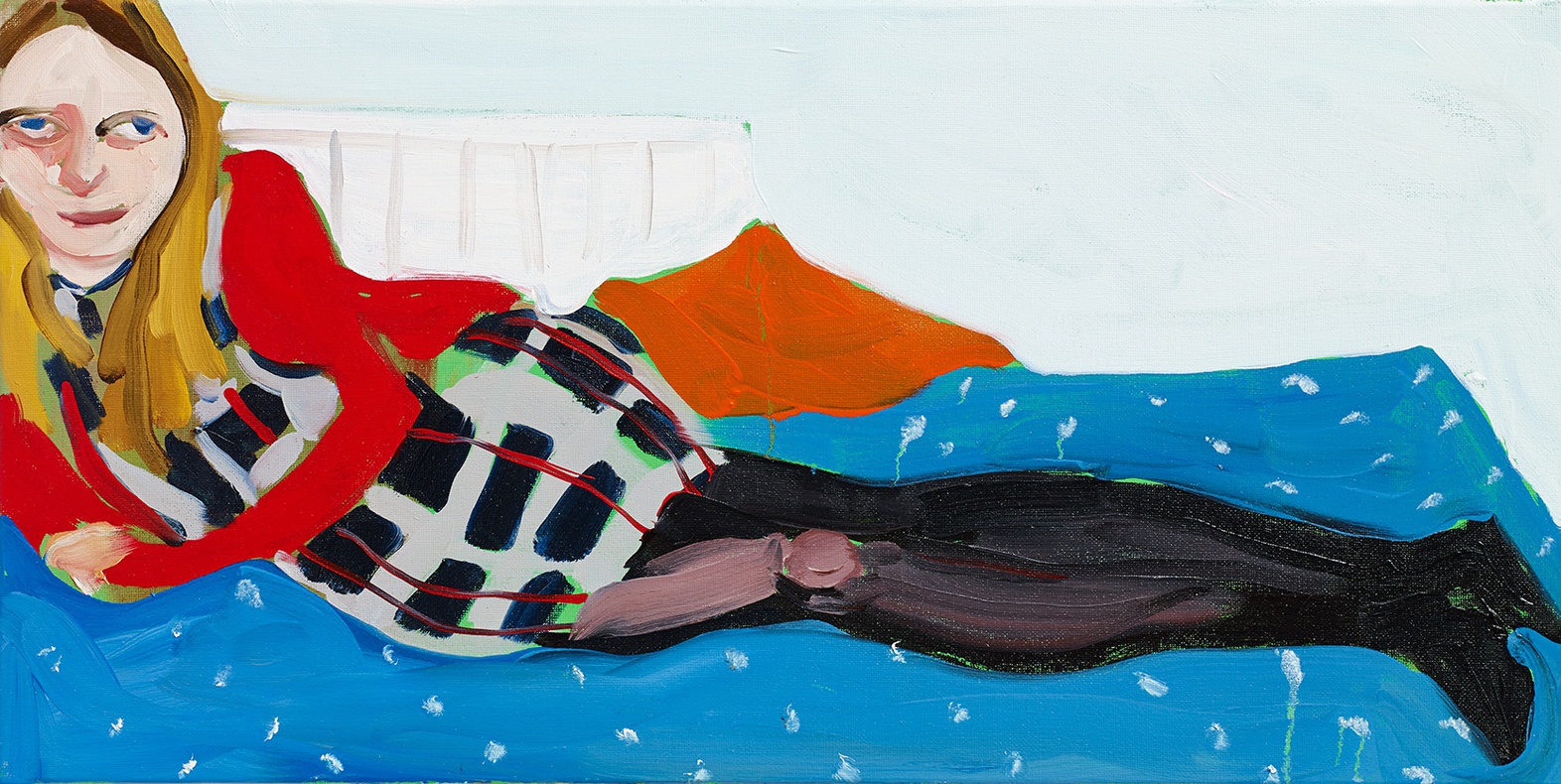 On the process of painting her subjects, Joffe describes the women she has chosen:
"My early paintings used pornographic imagery, partly because I was interested in the politics surrounding pornography, but also because I wanted to paint nudes, and through pornography I had an endless supply of images of naked women. At the time I used to think I was bringing these women back to life. The photograph had killed their soul, and they died when the magazine was discarded. I saw my paintings as resurrecting them.

Since having a child, my paintings are more personal. I wanted to convey some of that physical intensity that comes with having a baby. The anxiety and emotions are so visceral."